Museum of Futurism and Science
– Under Development

Conceptually Project.
MF&S Museum of Futurism and Science
2022 – present
Location: Saudi Arabia

Services: Idea, Museum Concept, Development, Urban Planing, Architecture and Design, Landscape Design, Marketing, Artworks, CGI's, Museum Program, Supervision, Economics.

Client: Bawerman Company and Private Investor
Conceptually, the new form of the project reflects the direction of Futurism in art and culture. We designed a building that will become a new symbol, an automonument in the desert, inspired by culture, fantasizing about the future and how it can be. We have created the perfect balance between radically new design, futurism as a direction in art and innovative technologies.
The building consists of 13 platforms connected by functional spaces, it seems to rise from a dune and hang over the desert. The facades of the platforms covered with yellow gold form a unique image of the museum, a kind of futuristic oasis in the middle of the desert.
The 148 meter high building is designed taking into account all climatic conditions, each of the thirteen platforms along the contour is covered with a water surface, which allows you to cool the building and creates a meditative feeling.
︎︎︎




Architecture and Design
︎︎︎






Sustainability and Technologies
︎︎︎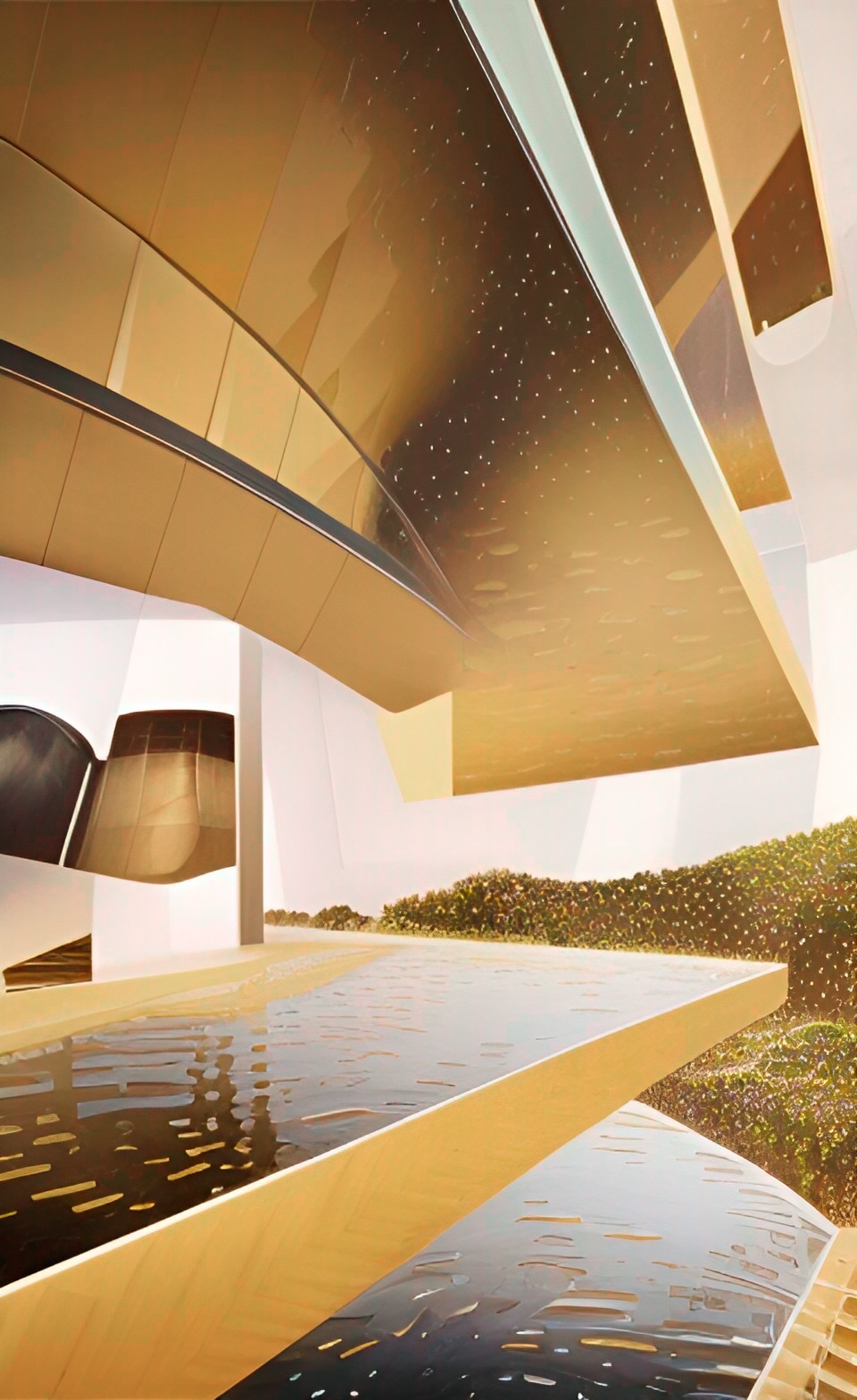 Sustainability

The building is designed to meet all ecology standards (Sustainability and Ecology building), AI integration allows you to autonomously allocate building resources and manage all systems and amenities.

Our approach is aimed at improving the quality of human life and the environment. These technologies contribute to the formation of a healthy society, eliminating pollution during the construction and exploitation of building.

Technologies

Virtual curator with a fast self-study system and imitation of emotions will help visitors with navigation and independently conduct a tour of the building, you only need to choose one of the programs, the live interface will simulate the route itself and tell about all the exhibits and content.








Artworks / Concept
︎︎︎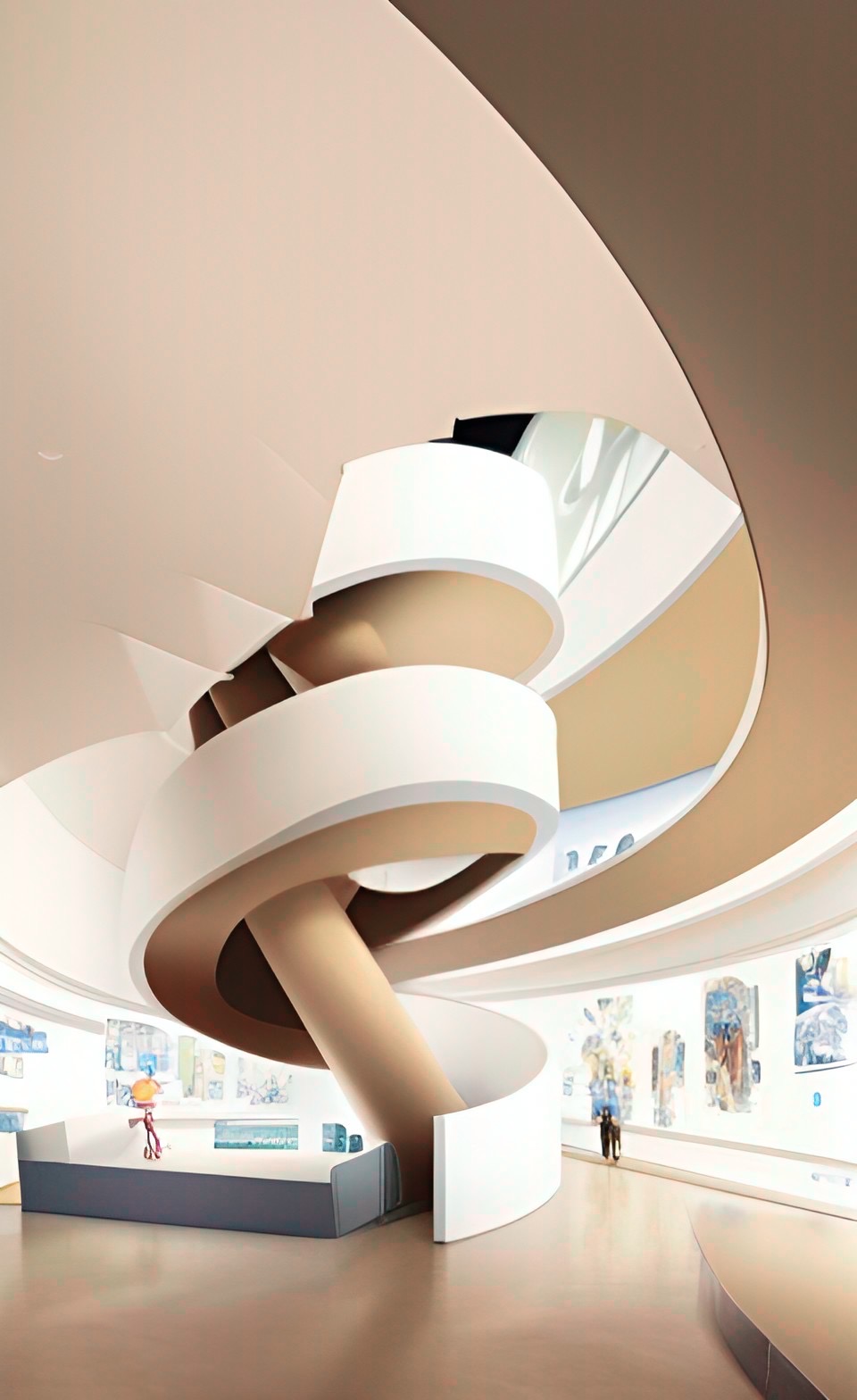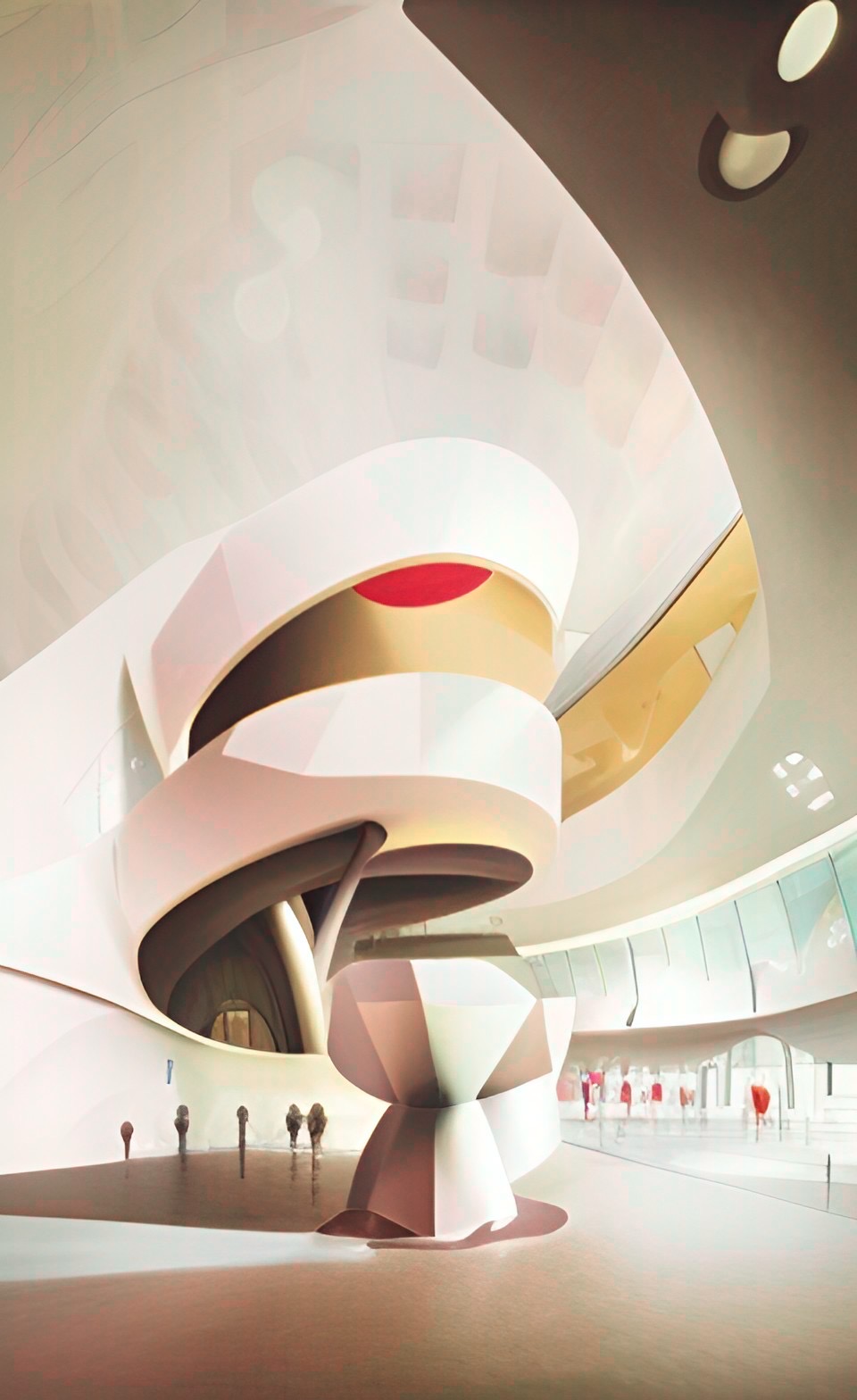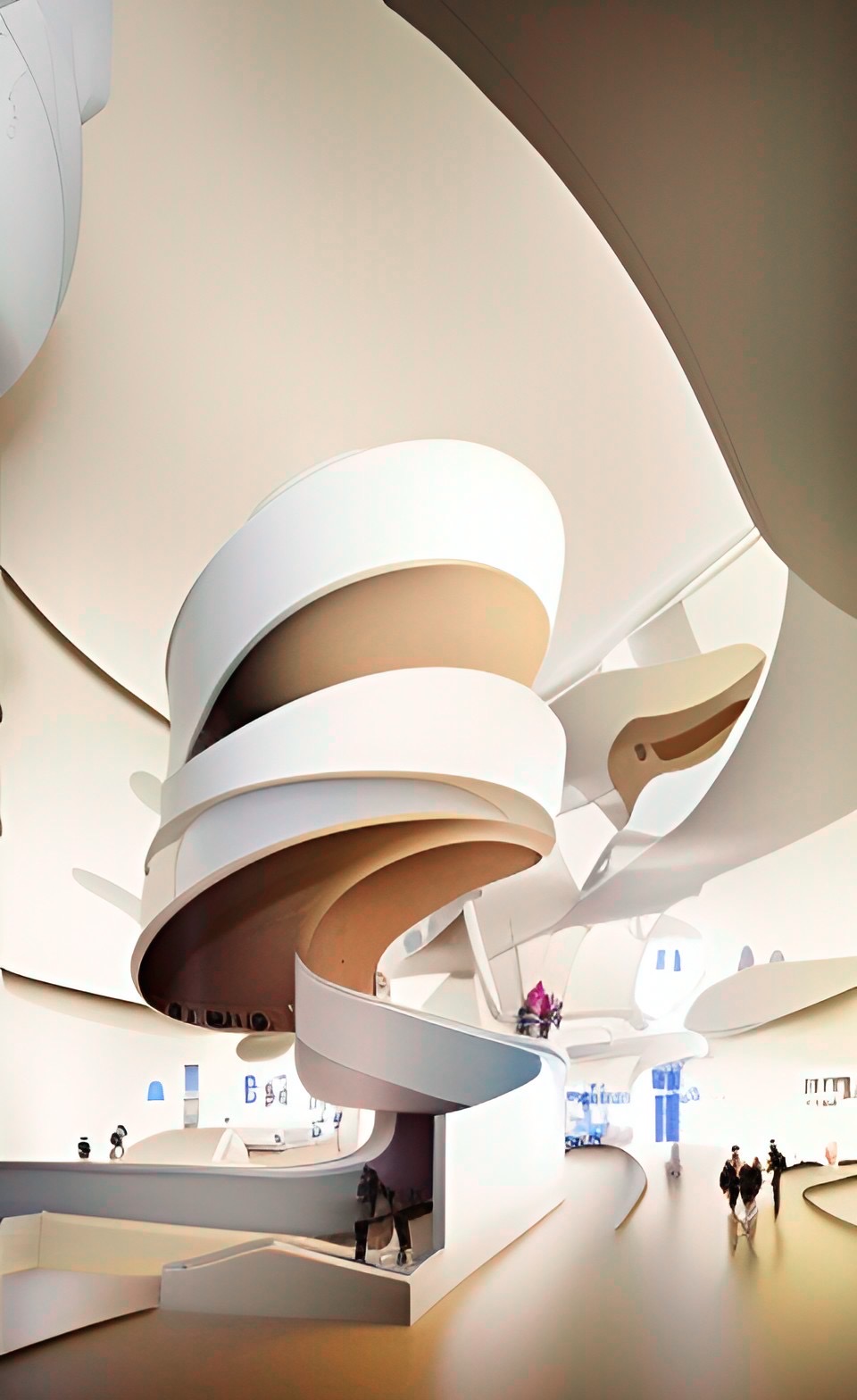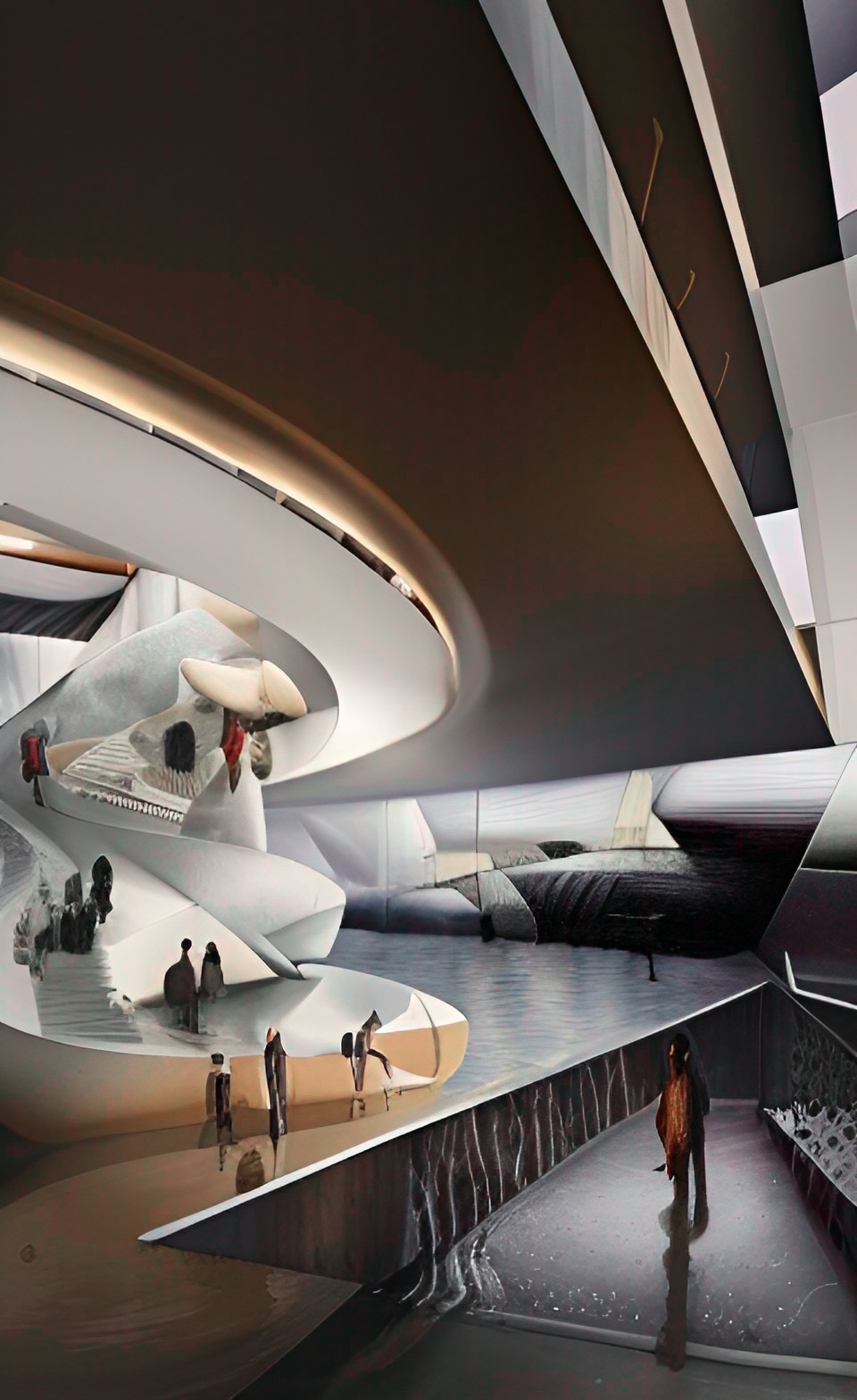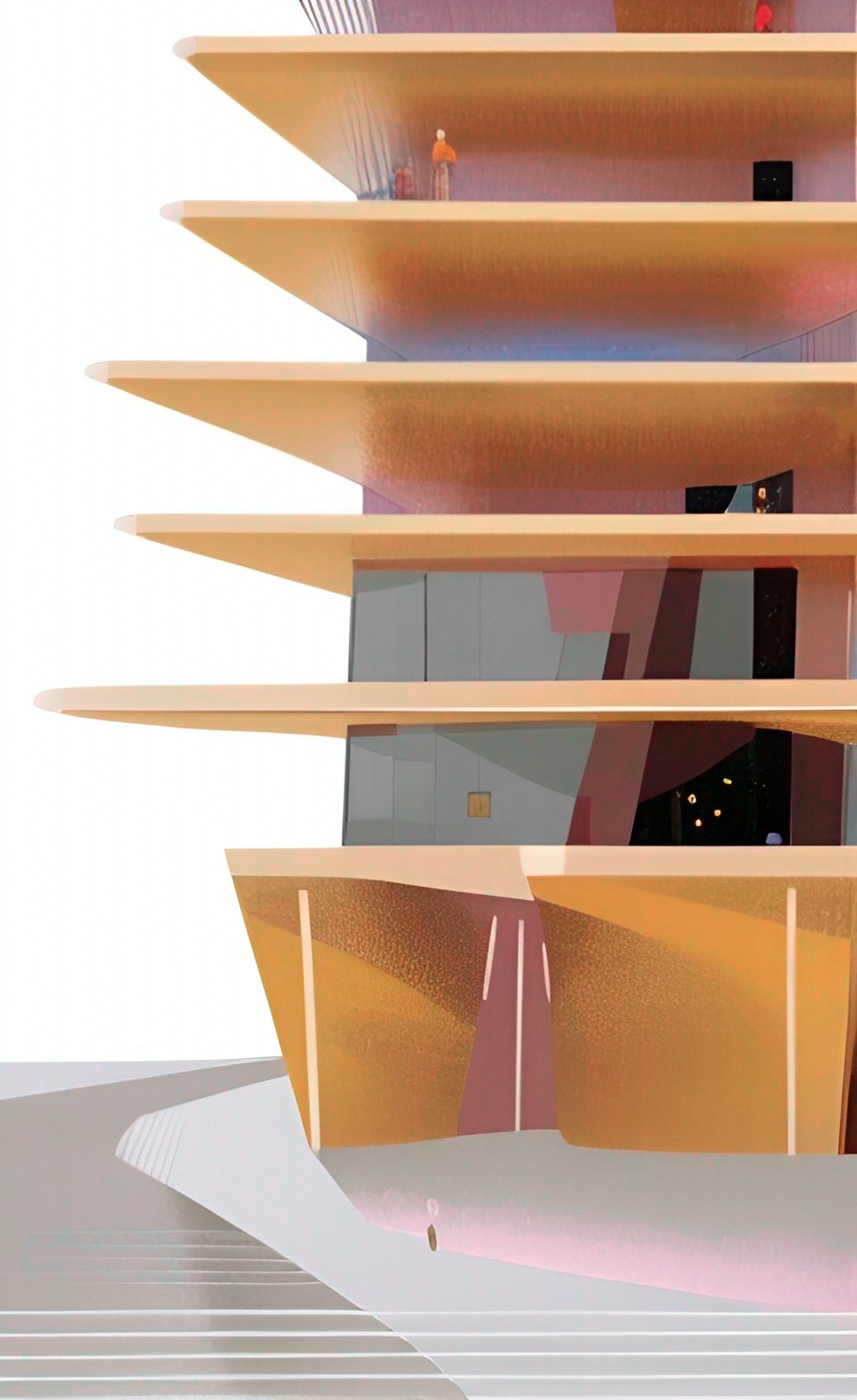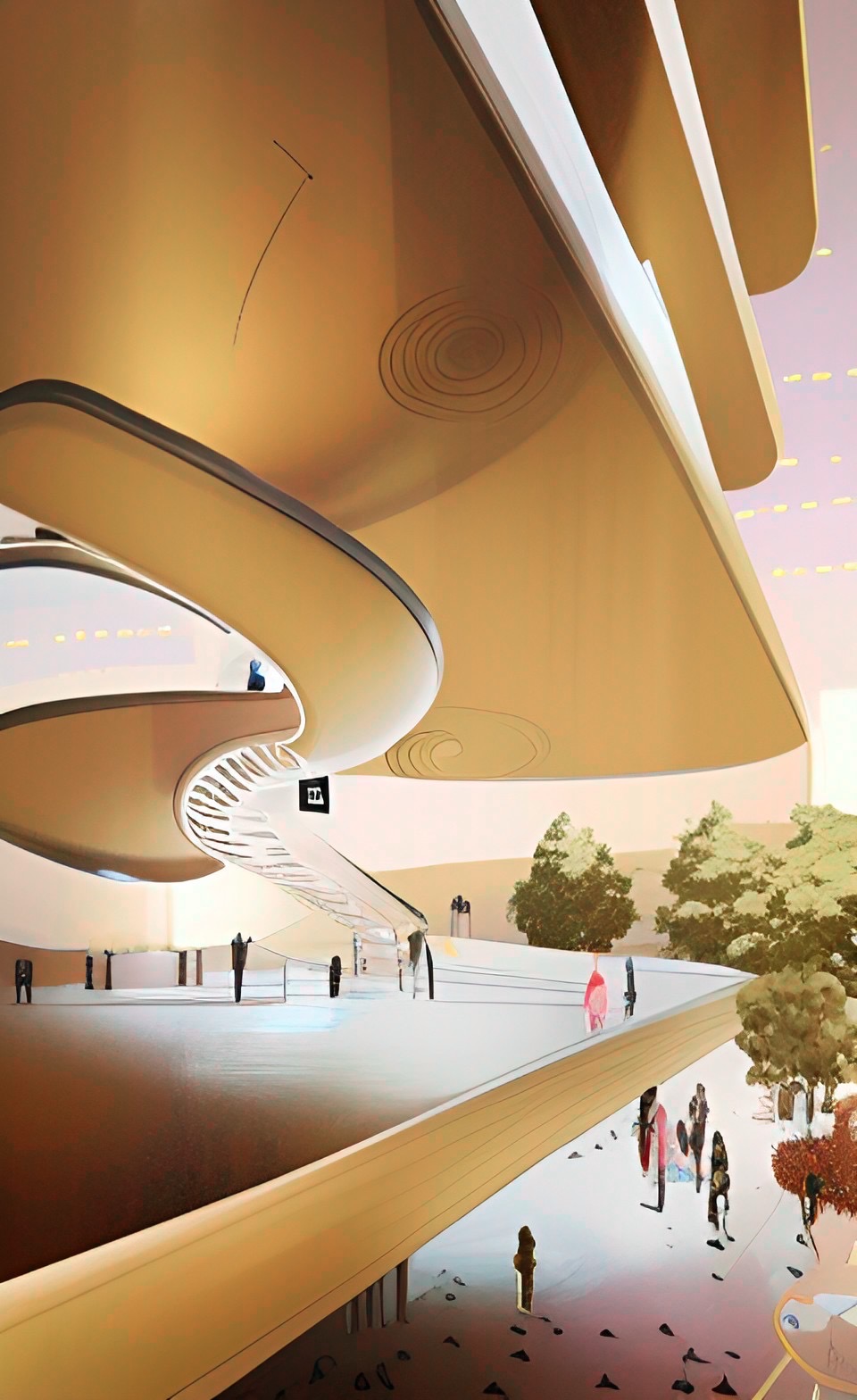 Concept
︎︎︎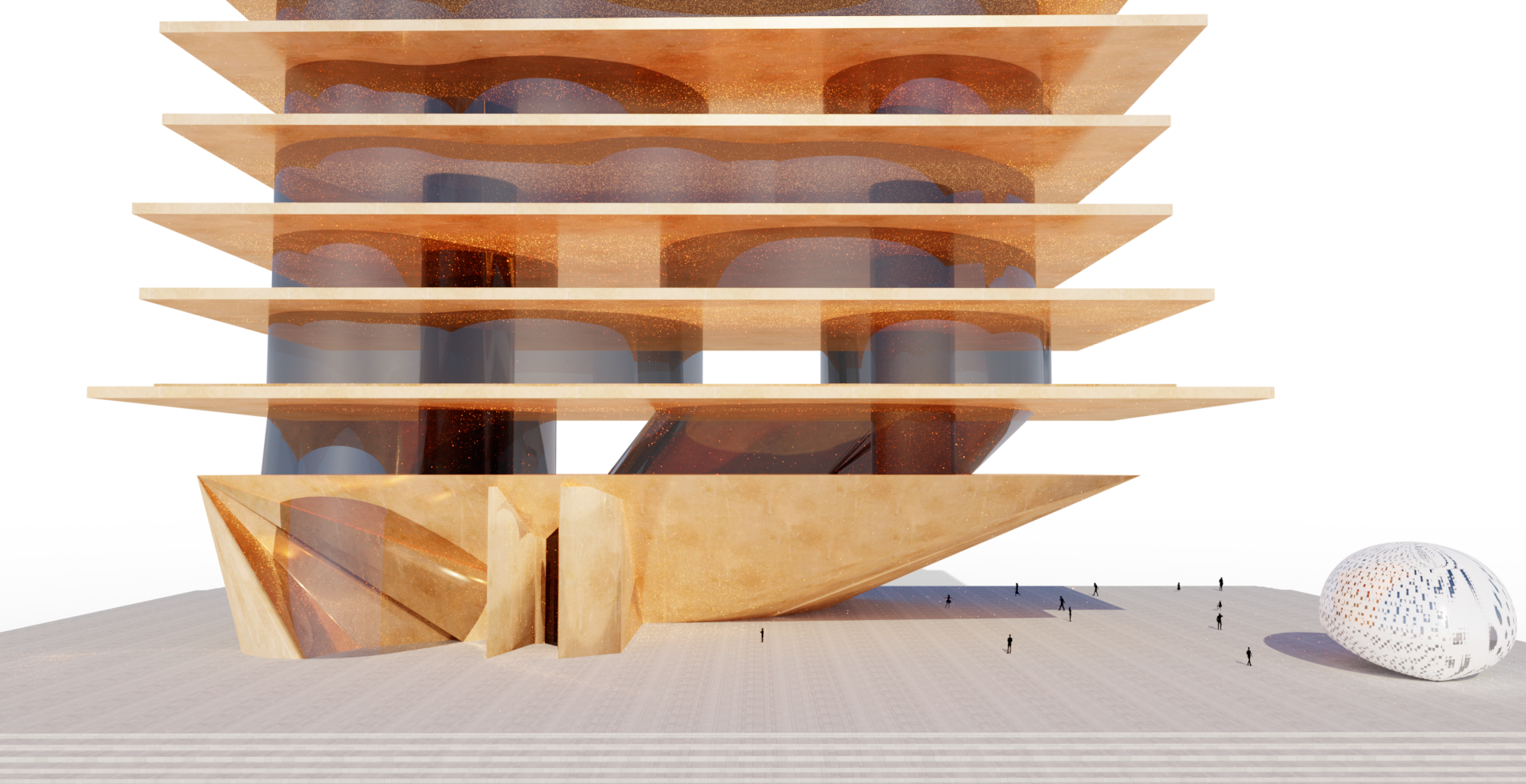 Building Structure and Amenities
︎︎︎





The project includes an extensive content: a Futurism Museum, a scientific campus with high-tech laboratories and a research center, an educational campus, a cinema, a performance hall, a multifunctional space, a hotel on the 12th floor designed for 5 unique suites, a sky gallery and a restaurant with a terrace on the top floor. On the first and second floors there is a main hall twenty meters high, a library, a cafe and an area with interactive installations.




F 13-14
Multifunctional Space
Sky Gallery
Observatory
Restaurant
Terrace

F 12
Design Hotel with 5 Unique Suites

F 8-11
Education Campus
Science Campus
High-tech LAB

F 3-7
Museum Exhibition
Cinema
Performance Hall

F G-2
Main Hall
Library
Cafe
Installation Area

OUTDOOR
Meditation Forest
Flowers Garden
Plaza
Lake
Promenade
Water Surfaces

Visitor Center
Sky Port by Lilium Jet
Drone Port





Axonometric Drawing
︎︎︎





An integral part of the project is the meditation forest with rare tree species, a flower garden and a lake, and a promenade with a water surface surrounding the entire space of the project has been designed on the territory.

On the territory of the complex there are infrastructure facilities including a sky port from Lilium Jet, a drone port, a visitor center and technical areas.




Masterplan
︎︎︎





Drawings
︎︎︎



Height of the building ︎︎︎
148 m

Height of the first floor ︎︎︎
20 m

Floor height ︎︎︎
8 m